The region
The Creuse is the 23rd department of France and forms the region Limousin with Haute Vienne and Corrèze. In 2016, the region changed to Nouvelle-Aquitaine consisting of the departments : Creuse, Corrèze, Haute Vienne, Allier, Puy de Dome and Indre. The capital city is Guéret. This region is part of the Massif Central of France.

The Creuse is known as the green heart of France but also as the best kept secret of France. It is a region where you can enjoy the French countryside, nature and space. An area ideal for those seeking tranquillity, but you can also treat yourself to an active holiday.
Due to its central location, the climate is a mix of land and sea climate.
---
Evaux les Bains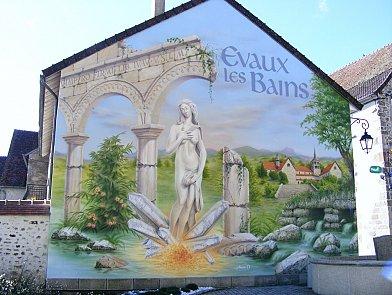 Evaux les Bains is located in the Creuse just on the border of the Limousin and Auvergne regions. It is an old village with more than 2000 years of history going all the way back to the Celts and the Romans and has around 1800 inhabitants. The village is known for its thermal baths and is the only spa location in the Limousin. Evaux les Bains's hot springs are more than 350 million years old and are naturally between 40 and 60 degrees Celsius.
In the summer, numerous activities are organized such as markets, shows, parties, rally cars and more. The village provides everything that you need like a big supermarket, three bakers, a post office, a tourist office, a hairdresser, a brasserie, a bar, a pizzeria, a creperie, a kebab shop, a casino and a weekly small market.
There are also a number of good restaurants 10 minutes away where you can enjoy a three-course meal and a menu a la carte. The big city Montluçon is around 20 minutes away.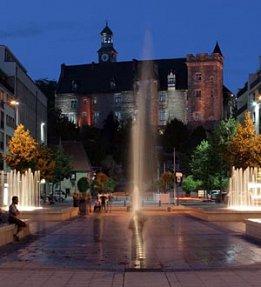 Montluçon

---
The area
The area offers various activities like fishing, mountain biking and hiking.
Evaux les Bains is surrounded by mountains, forests, meadows, rivers and lakes. But also surrounded by picturesque authentic French villages with their weekly markets, terraces, churches and other sights. Montluçon is also worth a visit.
Visiting Les Pierres Jaumâtres where you can admire large stones in a wooded area is something not to miss, where you can also climb in trees and visit the watchtower Toulx Sainte Croix which has a magnificent view over all the departments around us.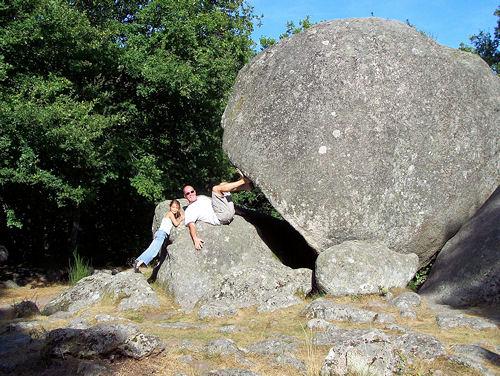 les Pierres Jaumâtres and Toulx st Croix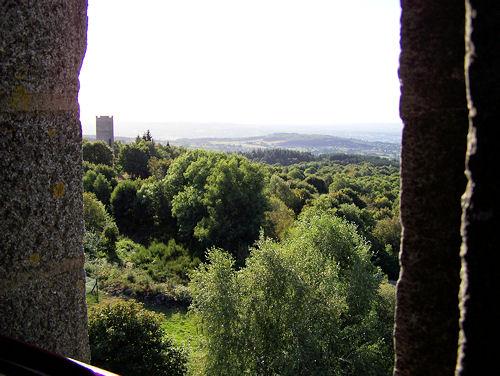 You can also visit the youngest volcano : Puy de Dome in the Auvergne. You can either take the train or go to the top of the volcano by foot. There is even a possibility for paragliding.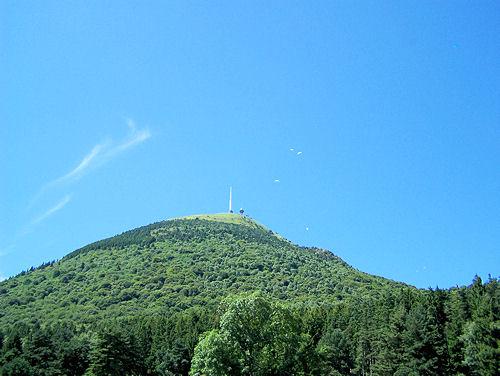 Puy de Dôme

The big city Clermont Ferrand is located at around 14km from the volcano and it is definitely worth visiting the cathedral.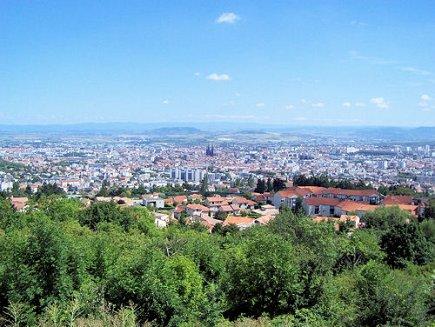 Clermont Ferrand